It has been a quarter of a century since the tragic death of the beloved Selena Quintanilla, who, despite her short twenty-three years on this earth, continues to make an impact in the Latino community today.  
Growing up in a Latino household obviously included dancing and singing along to Selena's music at a very young age. To this day, family gatherings will not be considered a fiesta until we do the washing-machine dance to Baila Esta Cumbia, Como La Flor, and her most popular hit, Bidi Bidi Bom Bom. It is rather difficult for Latinos, particularly Mexican-Americans, to ignore her music and what she represents. Selena was undoubtedly more than just an artist and a trendsetter, Selena is – and will always be – a role model for women of color.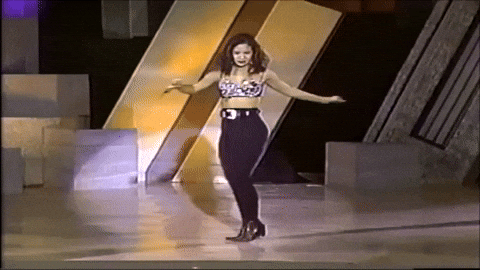 Selena's admirable journey acts as a reminder to never give up on your dreams, regardless of how far-fetched they may appear to be. Selena, despite singing in Spanish and being raised by her Mexican parents, was always considered "too American" for Latinos, and "too Latina" for Americans. Rather than giving up on her dreams and trying to fit into one of her two cultures, she created her own path. It was a path that would win over millions of people across the globe, predominantly those who also shared love for two distinct cultures. Selena went off to record her first album in Spanish, and later in English, in a male-dominated industry wearing her high-waisted pants, hoop earrings, and her iconic bedazzled bustiers.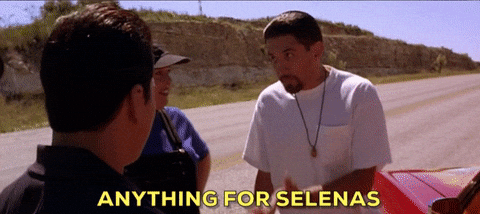 Selena's legacy has been kept alive throughout the years thanks to her loyal fanbase that continues to honor her life. Over the last two and a half decades, artists continue to paint murals of her throughout the USA, especially in her home state of Texas. Kat Von D did her own tribute to Selena when she launched her eyeshadow palette in which she included a glitter purple girl eyeshadow called "Selena."  Since then, Suzette Quintanilla, Selena's older sister, has created a makeup collection with MAC Cosmetics. Selena's Collection, found exclusively at MAC, was a major hit in 2016 and sold out within hours of its release. MAC recently announced a new line honoring Selena's legacy will be available for purchase by April 2020.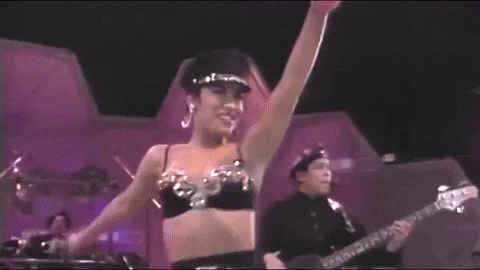 Selena's enduring legacy has shown many of her fans what hard work is and that your dreams are worth fighting for, no matter what they may be. Viva por siempre, La Reina del Tex-Mex.
Check out how Bad Bunny broke the internet:
Photo Property of Q Productions