I miss the movie theater. A month into self-quarantine and I've all but exhausted what's in my Netflix queue. Instead, I'm left with books; old, boring books.
If you're like me and have a hard time finding books to read, it's incentivizing to know if the story will make its way to the big screen. Here are a few upcoming theatrical releases that are being adapted from good books.
Dune
The highly anticipated film from director Denis Villeneuve (Arrival, Blade Runner 2047) is seemingly the perfect source-to-artist match that fans of the classic sci-fi novel have been clamoring for. Currently slated for a December 18th, 2020 release, actor Timothée Chalamet leaked this photo from the project on his Instagram.
The Woman In The Window
Directed by Joe Wright (Atonement, Darkest Hour) and with a screenplay adapted by Tracy Letts, The Woman In The Window has attracted a who's who of critically acclaimed artists. Based off the 2018 novel by AJ Finn, Amy Adams plays an agoraphobic woman in New York who is the sole witness to an act of violence. Sounds like a modern update of Rear Window. The film starring Juliane Moore, Gary Oldman, Bryan Tyree Henry, Jennifer Jason Lee has been postponed indefinitely from its original May 15th release due to coronavirus.
Death on the Nile
Starring Gal Gadot, Armie Hammer, Rose Leslie, and Letita Wright comes a murder mystery from director Kenneth Branagh (Thor, Murder on the Orient Express). Death on the Nile is a sequel to Murder on the Orient Express, where detective Hercule Poirot tries to uncover the murder of a heiress while vacationing in Egypt. The film is set to release October 9th, 2020.
The Personal History of David Copperfield
Based on the Charles Dickens classic, The Personal History of David Copperfield debuted at Toronto Film Festival back in September. From well-known comedy writer Armando Iannucci (The Death of Stalin, Veep), the film stars Dev Patel, Hugh Laurie, and Tilda Swinton. The comedy-drama has garnered mostly favorably reviews and stands at an impressive 75 metascore.
The Devil All The Time
This upcoming thriller follows Tom Holland, Riley Keough, and Robert Pattinson as they suffer from psychological turmoil as a result of World War II. Adapted from the intense Donald Ray Pollack novel released in 2011, the story involves multiple perspectives from disturbing individuals like serial killers and corrupt policemen.
The Stand
The most adapted writer ever, Stephen King, is finally seeing one of his career-defining works get the proper big screen treatment, and it could not have been more timely. Set in a post-apocalyptic world due to a viral pandemic, survivors must band together to choose sides in a supernatural war. Although The Stand has been filmed before, fans have long called for a more faithful adaptation. A new mini series by CBS Films is expected to release in late 2020, and will have a refreshed ending straight from King himself.
The script for that final episode is written. I was glad Josh Boone gave me the chance, because that final story has been in my mind for 30 years.

— Stephen King (@StephenKing) August 2, 2019
Rebecca
The third adaptation of the famous novel by Daphne du Maurier – the classic story of a newly wedded wife haunted by her husband's widow. Most notably adapted by Alfred Hitchcock in 1940, this new version will feature actors Armie Hammer, Lily James and Ann Dowd. There is no current release date, but it is expected for 2020. Fingers crossed that it is sooner, rather than later.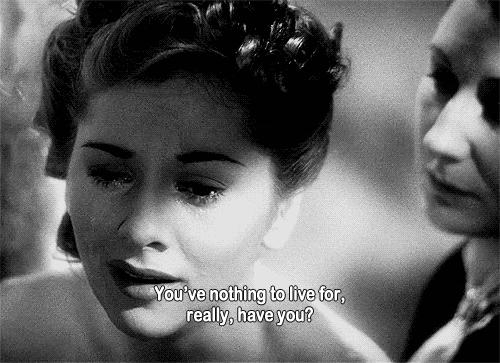 What books or films are you excited to check out? Let us know in the comments below!