When I picture the apocalypse, I imagine people flocking to the grocery store aisles for things like canned goods, since those last forever. As it turns out, people are going crazy over 3-ply toilet paper and contraceptives, to the point that we're on the verge of a worldwide shortage of condoms!
In a way, it makes perfect sense. You're at home with your boo in quarantine, there aren't that many interesting activities available, and sex is definitely a great one to choose when you get tired of "Charades." But, let's not forget that a lot of these couples are in a monogamous relationship and might be on birth control, and a lot of other people are single but not ready to mingle because of the lockdown…so, who is buying all these condoms to the point of threatening the world supply? Speak now or forever hold your…condoms!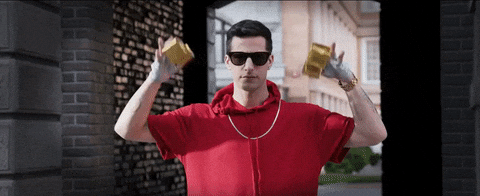 According to Goh Miah Kiat, group chief executive officer at Karex (one of the biggest producers of condoms), the main issue is that the production of condoms is being compromised. Condoms are mostly manufactured in China and India – which are both heavily impacted by the pandemic – and a lot of the factories have been temporarily shut down. Karex, for instance, just reopened its factories on Friday after a week-long closure, operating with only half its workforce in order to comply with strict regulations the Malaysian government imposed. So, he is predicting a global shortage as supply has fallen by almost 50%…
Condoms could also get much more expensive, he warned. "We are still paying all our workers' full salaries, but workers only come in half the time – so generally, there will be a cost increase."
Therefore, if you are not sure about expanding your family in these times of uncertainty…make sure you get your supplies now before it's too late!