Sports are officially cancelled for 2020, and Manchester City is somehow still collecting L's.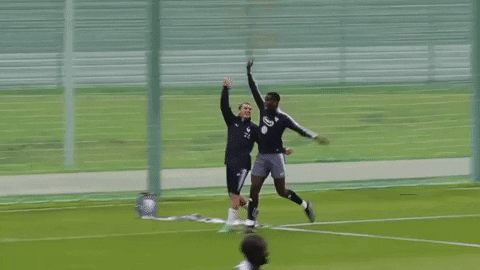 Just a couple months before the world shut down, football club Manchester City was shut out of the premier league for 2 seasons after breaching UEFA financial regulations. Fans of other clubs rejoiced as the Premier League's most expensive roster became useless overnight. The team won the premier league in 2019 and was expected to be a top contender for the foreseeable future. Unfortunately, their lockdown will likely last beyond the coronavirus timeline.
Now, Man City finds themselves in the headlines again thanks to Kyle Walker. It all started when he initially encouraged people to stay home to lower the spread of coronavirus.
On a serious note though, please everyone stay home, look after one another through this difficult time and check in on loved ones but don't visit them 💙 #StayHomeSaveLives pic.twitter.com/9QnWkcnGrH

— Kyle Walker (@kylewalker2) March 24, 2020
But the life of a millionaire football player is full of temptations most people will never experience, like having a racist orgy in Thailand or opening expensive hair treatment clinics while evading taxes.
In Kyle's case, it was having two sex workers and a friend over for an impromptu rager, breaking every UK lockdown rule in place. Manchester City is looking into the case that could result in fines for Walker on top of any legal fees for breaking protocol.
A statement from Kyle's team reads:
"I understand that my position as a professional footballer brings the responsibility of being a role model. As such, I want to apologise to my family, friends, football club, supporters and the public for letting them down."
Manchester City has also issued a statement.
"Footballers are global role models, and our staff and players have been working to support the incredible efforts of the NHS and other key workers in fighting the effects of the COVID-19 Coronavirus, in any way we can. Kyle's actions in this matter have directly contravened these efforts."
"We are disappointed to hear the allegations, note Kyle's swift statement and apology, and will be conducting an internal disciplinary procedure in the coming days."
So do as Kyle says, not as he does. Stay safe and healthy amigos!