This past week marked a historic event. After talking about Donald Trump's impeachment pretty much since he got elected, three years later Speaker of the House of Representatives, Nancy Pelosi rolled the dice on impeachment hearings  in response to the news that President Trump had asked the president of Ukraine to investigate the financial affairs of Joe Biden's son Hunter.
The first two witnesses were Bill Taylor and George Kent, two State Department officials with more than 75 years of public service between them. The third one, former U.S. Ambassador to Ukraine Marie Yovanovitch, who was removed from her position unexpectedly and without any real reason.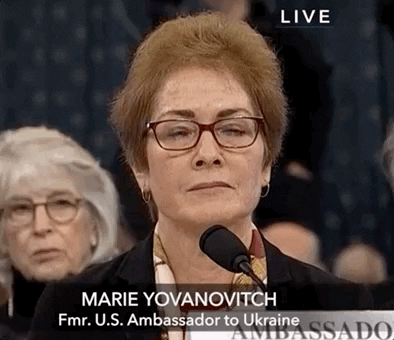 What surprised me the most was that Fox news and other Republican news outlets called the hearings "boring," as if this was supposed to be entertaining. I get that with the President we have, politics have become kind of a circus, but there are certain things in life that are not supposed to be funny; like cancer, fatal accidents, or in this case extortion and witness intimidation. Ladies and gentlemen these three witnesses are not clowns, but State Department officials. I'm pretty sure that being funny was not on their requirements to get the job so please if you still want to attack them, make sure you find another angle but not this one. It's petty.