If you are in your last month of pregnancy, you're probably wondering: is it safe to give birth in a hospital considering all that's going on?
I'm 35 weeks pregnant and up until a week ago, I had never even considered having a baby anywhere other than a hospital. In the past, whenever I heard women talking about having a home birth, I couldn't help but worry about the "what if something goes wrong" issue. Hospitals give the reassurance of being surrounded by professionals that can take care of you quickly if there are any complications. But, that was prior to the COVID-19 virus. I'm from Spain and my husband is of Italian descent, so we have family in both countries telling us firsthand how crazy it is to be at a hospital right now. But listen – you don't have to cross the Atlantic to see an entire health system in jeopardy – just look at NYC and possibly CA in a couple weeks.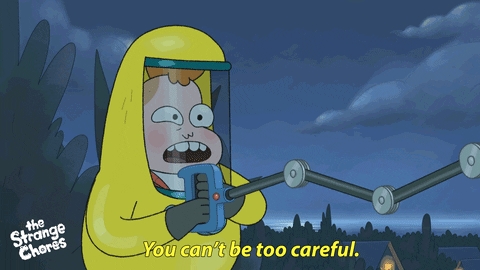 Last week, two of Manhattan's leading hospital systems announced stringent new policies barring visitors of any kind from its labor and postpartum units; no husband, no doula, no mom. This mom in New York documented what it was like. The policies have been enacted in an effort to stop transmission of the disease and slow the surge of COVID-19 patients overwhelming the city's hospitals. New York Presbyterian was the first hospital system to announce such restrictions. "We understand that this will be difficult for our patients and their loved ones, but we believe this is a necessary step to protect patient safety." No kidding that it will make things difficult; but let's face it, pushing a baby through your birth canal is difficult enough. Doing it alone, at a facility overwhelmed with new cases of COVID-19? I would say that's a bit more than difficult; it's terrifying.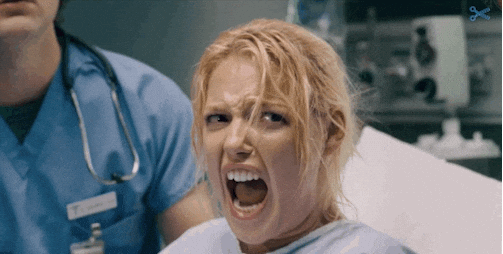 Thankfully, Governor Andrew Cuomo said he would be issuing an executive order ensuring that all patients would be allowed to have one support person present throughout their labor, delivery and postpartum periods.
However, for that entire week, I started researching other options – and all of a sudden, the idea of delivering at home or at a birth center became pretty sensible choices. I mean, my parents were born at home. You might be wondering – when did we start having OB's delivering babies as opposed to midwives.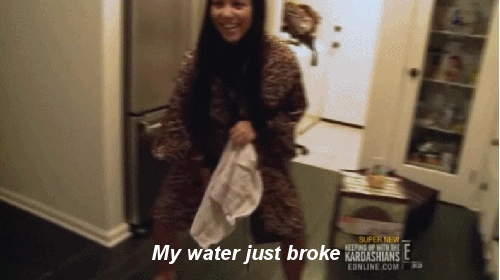 The shift to hospital births started in the 20th century because of anesthesia. Women started to demand a pain-free labor, and you had to go to the hospital for that. That sparked a war between doctors and midwives. Doctors would say, "we know more about anatomy, we are better suited for this." And midwives would reply, "excuse me, but we are women and we have the experience – we got this." Right now, the war is kind of over in the sense that a lot of hospitals have midwives and there is a movement trying to balance both worlds. We are still far from achieving a good balance, but we are getting there.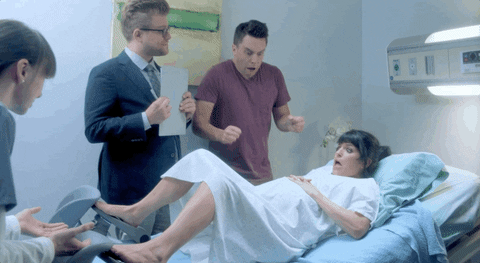 In general, hospitals are better suited for high-risk pregnancies, or if you want a medicated birth. If you need a C-section or an epidural, you need a doctor for that. But, if you are a low-risk pregnancy and you're okay with pain (because let's be honest, an unmedicated birth is going to hurt) you could think about the possibility of a birth center or home birth.
If you are in the first group, don't freak out. Hospitals might be overwhelmed with COVID-19 cases, but they are taking extreme measures to prevent any cross-contamination at the labor and delivery floors. I'm with Kaiser; I've called them a few times, and they reassured me that there were no cases on that floor, babies and mommies were safe, and personnel had strict health protocols. It's true you can only bring one person, but look at the bright side – the fewer people around, the less possibility of any type of contamination.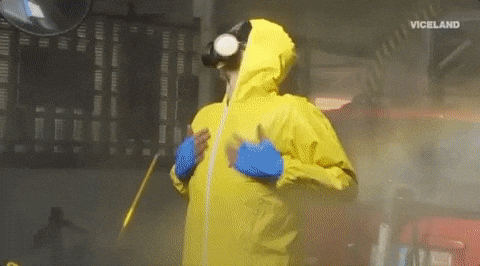 And if you are in the second group, look at it as a blessing in disguise; this whole situation is giving you the possibility to try a new type of birthing experience you would have never otherwise considered! And maybe it's the best experience ever. I still have some fears about home births (even though I've heard great things) but I have contacted a few birth centers. They do a good job at letting you know whether or not you are a good candidate for this type of birth; and if you are not, they won't accept you and will instead direct you to a hospital. I sent them all my medical records, and I'm waiting to see. If they accept me, I'll just have a few more days to decide since birth centers only accept you up until 36 weeks – and I'm 35 weeks and 4 days…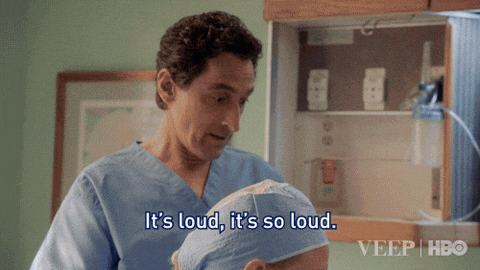 This situation is certainly testing my (and everyone's) flexibility and patience, but I know that wherever I end up having the baby will be fine. Because remember, life always finds a way – just like my abuelita always told me.
Here's some tips on childbirth from an expert on Get it Girl