Whether you are a horror freak or just a curious tourist, certain haunted landmarks are definitely worth the trip. Many of them have been immortalized in novels or films – so once we get out of quarantine, be sure to check these out…if you dare…
HAMILTON-TURNER INN – If you've been to Savannah, you probably know why it's one of the spookiest cities in the world – there is something in the air. Among its most chilling landmarks is the Hamilton-Turner Inn, which was built in 1873 – and you can still get a reservation there…if you're brave enough. There have been several mysterious deaths there including that of a little girl who fell down a staircase while playing pool. Guests insist they've heard billiard balls rolling at night. Parties at this mansion were depicted in the bestselling novel and hit movie, Midnight in the Garden of Good and Evil.
ST. LOUIS CEMETERY No. 1 – Another landmark in the South that will give you goosebumps is the St. Louis Cemetery No. 1 – mainly because it is the burial place of the "Voodoo Queen," Marie Laveau, the inspiration behind "American Horror Story: Coven." She was in fact an herbalist and midwife, but the 19th century wasn't a great time to have these gigs, since ignorant and superstitious people would label you as a "witch." Okay, to be fair, she kind of owned that reputation, since aside from her herbalism and midwife duties she studied some more obscure practices like Native American spiritualism and African Voodoo.
HOUSE OF THE SEVEN GABLES – When speaking of spooky, we obviously need to include Salem – specifically, the House of The Seven Gables – former residence of author Nathaniel Hawthorne. Rumor has it that objects move on their own, presence can be felt in the attic, and Hawthorne's relative, Susan Ingersoll, can still be seen peering through the windows. If you are interested in knowing more, Hawthorne published a Gothic novel in 1851 entitled, "The House of the Seven Gables."
THE GHOST TOWN OF BODIE – Sunny California doesn't escape the spookiness either. Bodie, California was what we would now picture as a city from the wild, wild west; a lawless, gold-mining town riddled with prostitution, gambling, and alcohol. The city kept that reputation until a toddler (yes, a toddler) accidentally lit a match and burned the town to the ground in 1932. Today, it's completely abandoned except for park rangers and their families, who have reportedly been frightened on many occasions by the restless spirits who still wander around.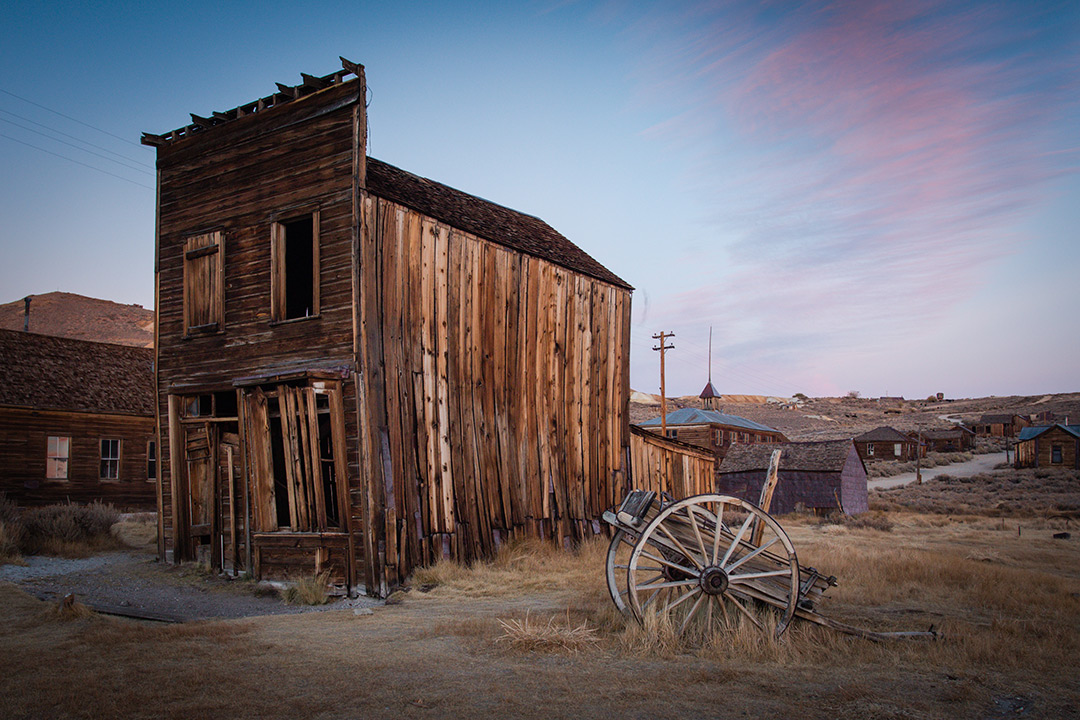 MURDER CASTLE – Hiding in plain sight in Chicago was the residence of serial killer H.H. Holmes, dressed as an "affordable" hotel where unwitting tourists would quickly find themselves trapped in a dizzying maze of hallways with soundproof walls, hidden rooms, and secret passages. Holmes would dispose of his victims via trap doors that led to the basement, and later dissolve their corpses in vats of acid or incinerate them on-site. The entire atrocity is recounted in the bestselling historical novel, "The Devil in the White City." How come there isn't a movie about this yet? What's the spookiest place you've ever been? Let us know in the comments below.
Photos by Mike Peterson and Oscar Vasquez
Get it Girl featured some more supernatural topics!